NEWS
SSJ Sister Karen Klimczak Center for Nonviolence is pleased to present "A Journey of Justice and Mercy" on Sunday, April 15, 2018 at 3:00 pm at SS. Columba-Brigid Church, 75 Hickory Street in Buffalo. Former U.S. Attorney William J. Hochul, Jr. is the guest speaker . The cost is $25.00 and the proceeds will benefit the SSJ Sister Karen Klimczak Center for Nonviolence. There will be a reception immediately following. Please click the link below for details.
"A Journey of Justice and Mercy"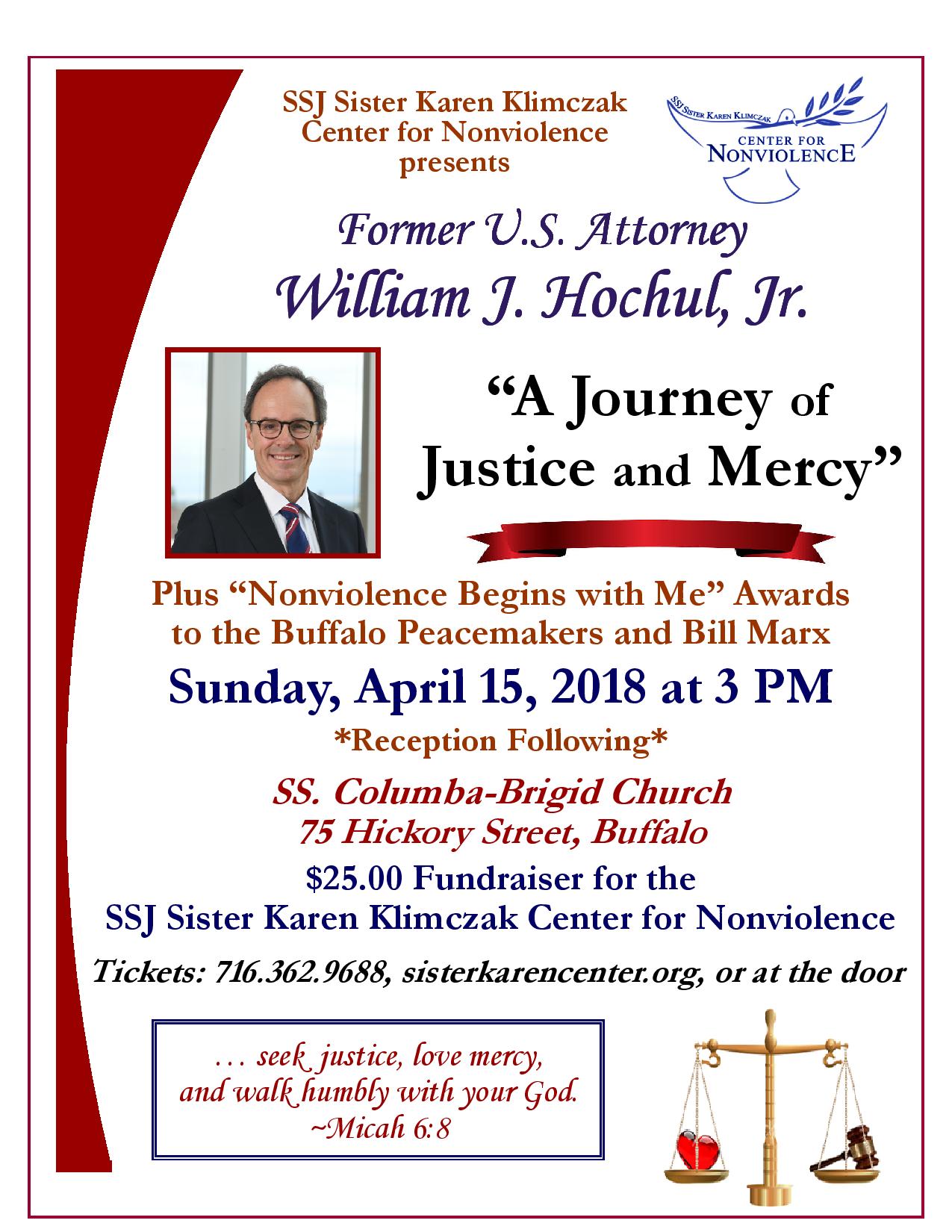 We are part of a World Wide Federation and we are personally affected by the terrorism both Domestic and Worldwide . Please follow the link provided to share in what some of our Sisters are experiencing in France. http://sistersofsaintjosephfederation.org/
EVENTS
The Sisters of St. Joseph enjoy meeting supporters, friends, former students and their families at special events each year.
Mount St. Joseph Alumnae Luncheon
Graduates of Mount St. Joseph Academy gather for Mass, lunch, a basket auction, and camaraderie on Saturday afternoon each October. The event benefits the Sisters.
Oktoberfest
Oktoberfest is a fun tradition held in the fall at St. Aloysius Gonzaga Church, 157 Cleveland Dr. Cheektowaga, NY. German food, beverages, song and dance are featured.
Although both well loved traditions, at this time the St. Joseph Table and Tennis Tournament are no longer being held. We can not begin to express how thankful we are for everyone who supported those projects throughout the years.