Advancement
Our donors make a difference not only in the lives of our Sisters, but through their mission work. Your support is critical… With the generosity of friends and benefactors, the Sisters of St. Joseph of Buffalo are able to continue their ministries to the "dear neighbor" and to provide for the retirement needs of their Sisters at the Clarence Residence. We appreciate our donors, their generosity, and their trust they have in the Sisters. If you are considering making a charitable contribution, we wanted to provide multiple options to maximize your gift.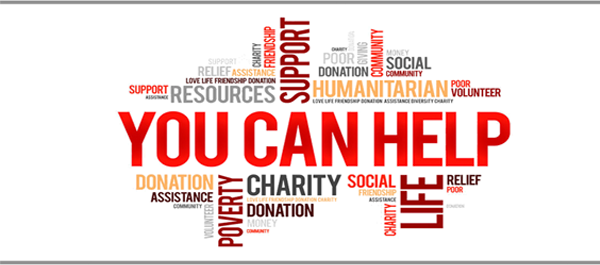 The Sisters are most grateful for gifts of friendship, prayer, support, and financial assistance. Your tax deductible donations support the active works of the Congregation and the daily needs of and health care for retired sisters.
Annual Giving
In addition to an annual mailing requesting support for the Congregation's ministries, donations are welcome anytime throughout the year. Please note that some employers match the charitable gifts made by their employees, thereby doubling the donation amount. Company human resources departments can advise if that policy is in effect.
Estate Planning / Bequests
Remembering the Sisters of St. Joseph in your will with gifts of cash, stock or securities is an effective way to ensure that their ministries continue. Please contact your lawyer or financial professional for further information.
Memorial and Tribute Gifts; Prayer and Mass Cards
Remember and honor loved ones, classmates and friends with gifts in memory or honor. The Sisters offer daily prayers for these individuals. If you would like to make a donation, just click the "Donate Here" button.
Mailed donations to the Sisters of St. Joseph or questions about ways of giving should be sent to: Meghan Burke, 4975 Strickler Road, Clarence, NY 14031. If you have any questions or concerns, please contact her at 716-759-6454 Ext. 220 or mburke@buffalossj.org.
As always, please consult your tax advisor/attorney for advice on your specific situation. If you have any question for the Sisters of St. Joseph, please contact Meghan Burke at the Mission Advancement office at mburke@buffalossj.org or 716-759-6454 ext. 220
Thank you for your past and continuous support. God bless and wishing you all a safe and healthy new year.