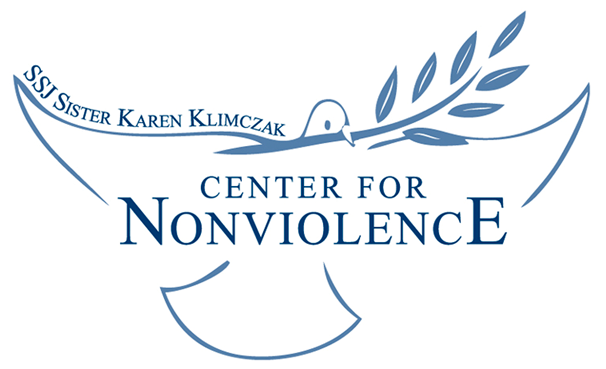 A Sister of St. Joseph from Buffalo, NY, Sr. Karen Klimczak's many prisoner-related ministries included visiting prisoners and helping them to deal more positively with conflict and violence, finding a home for their families while they were visiting their loved ones in prison, providing transitional housing for recently released inmates, and having youth hear parolees' stories. As a witness to the community of peace and nonviolence, Sister Karen led prayer vigils at murder sites throughout Buffalo to comfort victims' families and friends. She celebrated Christmas with an annual party for the children and siblings of homicide victims.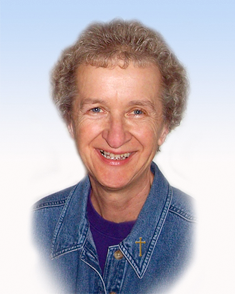 After her tragic murder on Good Friday 2006 at the hand of one of the parolees she was trying to help, the outpouring of grief and hopelessness in the Buffalo community gave way to a sense of urgency and a call to keep alive Sister Karen's vision of a world without violence.
Opened in February of 2007 at 80 Durham Ave. in Buffalo, the SSJ Sister Karen Klimczak Center for Nonviolence offers opportunities for people to learn and practice nonviolence. Offerings include training in the Alternatives to Violence Project, Camp Peaceprints for youth in the summer, educational outreach, resource referral, and special events. The Center strives to build positive working relationship in coalition with like-minded community groups working for peace in our city and beyond, particularly groups helping at-risk youth on the streets of Buffalo.
In April 2008, the book PEACEPRINTS: Sister Karen's Paths to Nonviolence was published.
The biographies, stories, essays, interviews, poetry, art, and photographs featured in this book are voices from the community, expressing how Buffalo's Ambassador of Peace touched their lives, taught them forgiveness, and gave them hope. The Peaceprints Project uses the book and its accompanying lessons to bring themes of peace, reconciliation, forgiveness, tolerance, alternatives to violence, and "second chances" to students in grades 7-12.
To carry on Sister Karen's vision of a world without violence, the SSJ Sister Karen Klimczak Center for Nonviolence is committed to eliminating violence in ourselves, our society, and our world. Its work is to create nonviolent community in thinking, acting, and relationships. Vivian Ruth Waltz is director of the Center.
For more information visit: www.sisterkarencenter.org or call (716) 362-9688